As the emperor of the community, I hereby declare that picspams are awesome and totally okay. Plus, I need to inspire myself into lacking the shame to write the fic where Joe Jonas turns into a girl and no one notices. Ahem, yes.




I fucking love Miley Cyrus. Yeah, I don't know! I just do.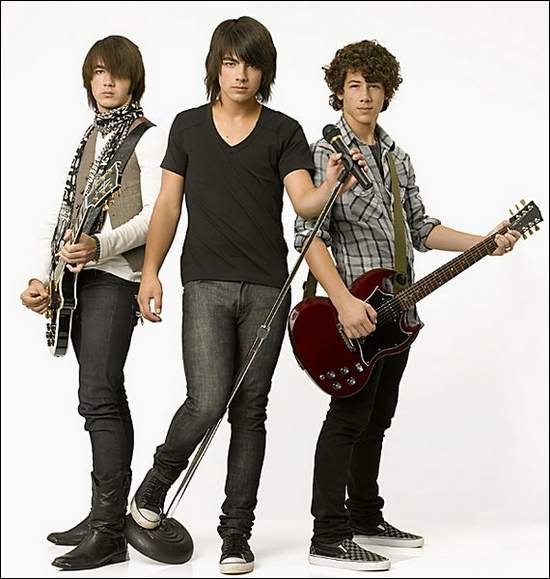 Joe Jonas, how is it possible for one person to look so gay? Like normally I would find that concept offensive (can a person LOOK gay?) but JoeJo really really does. And Kevin's hair is all flat-ironed. Weird. Mostly because I kinda like that. If only JoeJo had his tambourine. Then they'd look like a real band.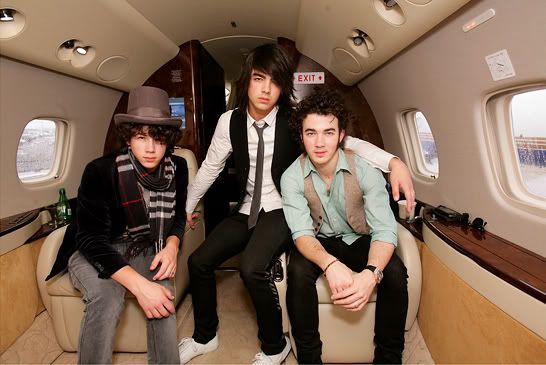 I see this and immediately think, "Oh, they are on the plane with DuJour! Maybe they will sing 'Backdoor Lover' now!" If you don't know what I'm talking about, that makes me very sad for you.




You know what I don't get? The appeal of Goofy. No really. I hate that guy...thing. He's always messing shit up and talking like someone who just learned English. Mickey is right to be annoyed.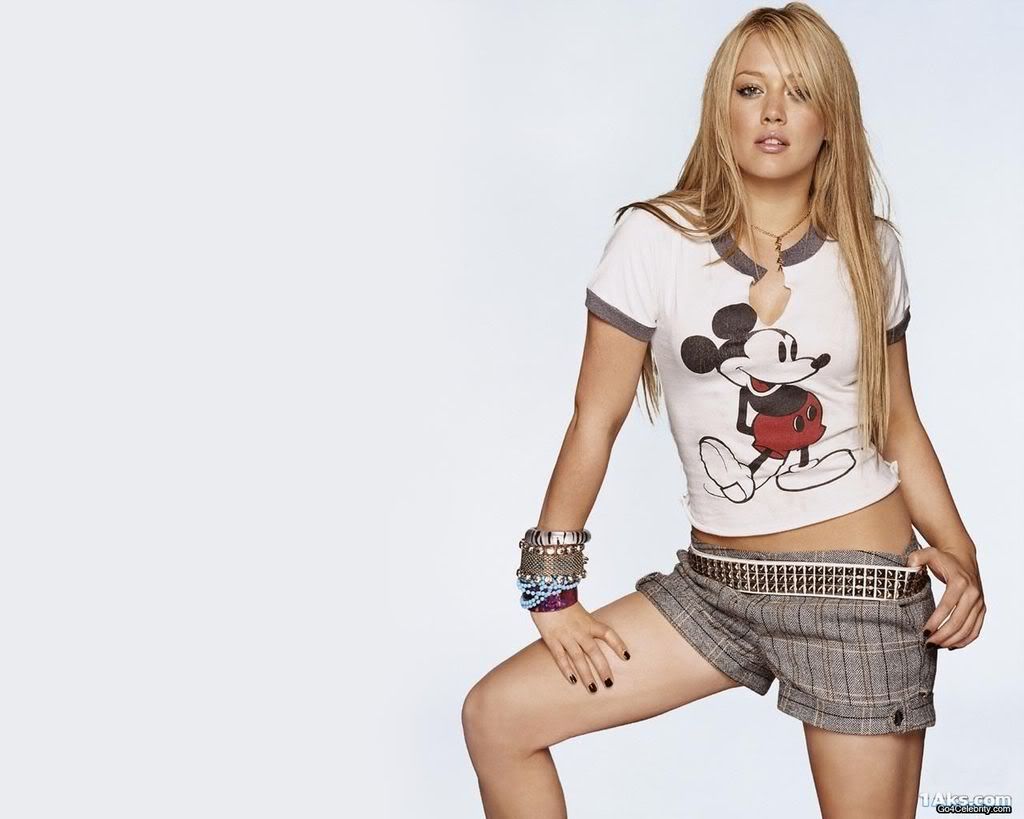 Poor Hils. Now she's doing cameos on the Ghost Whisperer? Hey, did you guys know that Jennifer Love Hewitt was on Kids Inc? Yeah. Disney. Inescapable. Guess who else cameod on Ghost Whisperer?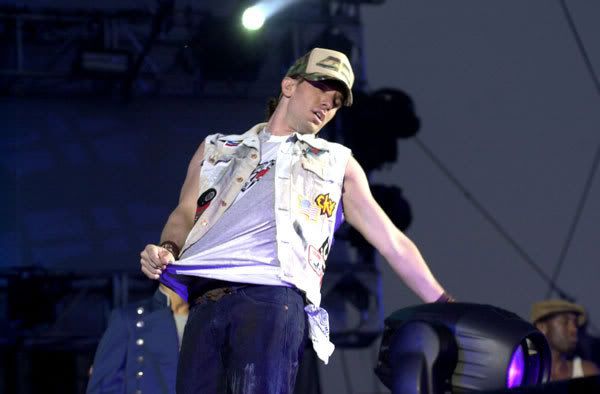 This guy. Someday, I will understand JC's fascination with his own crotch, and also his inability to wear pants that fit. Either they're falling off or I can see his spleen, they're so tight. Chasez, please learn your size. You are a gillionaire. Buy pants that fit.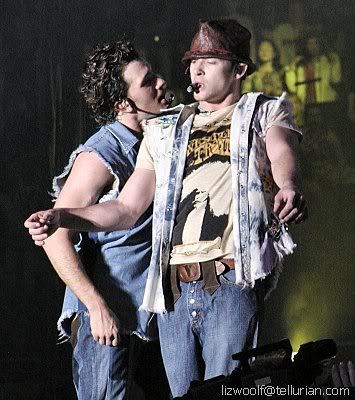 Teerlove then.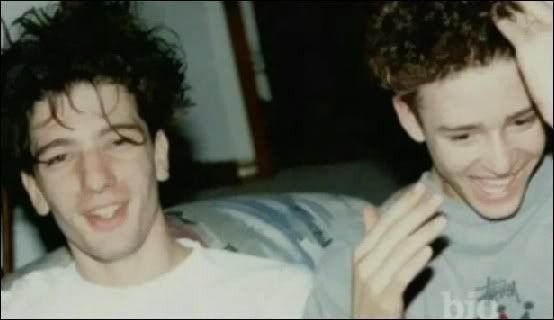 Teerlove even farther back. God, Justin is like 14 in this. JC is such a perv.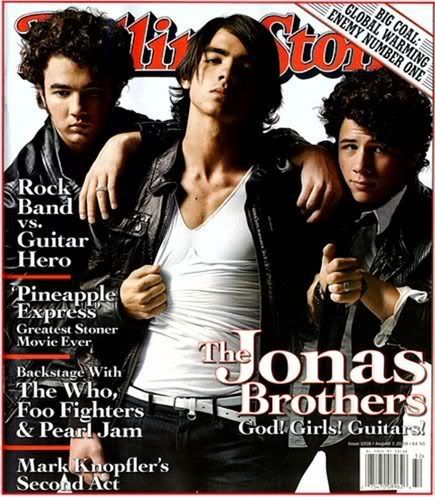 Oh hey, random! This was just hanging out in my photobucket. Do you think they realize how gay incest that looks? Then again, these are the guys that spray their audience with hot white foam. SO.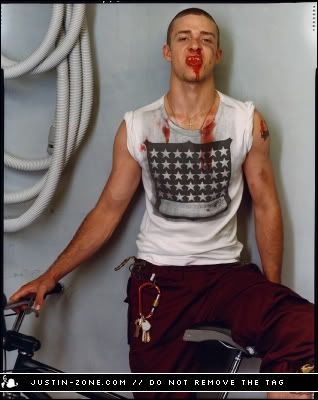 Justin ate Mickey. True story.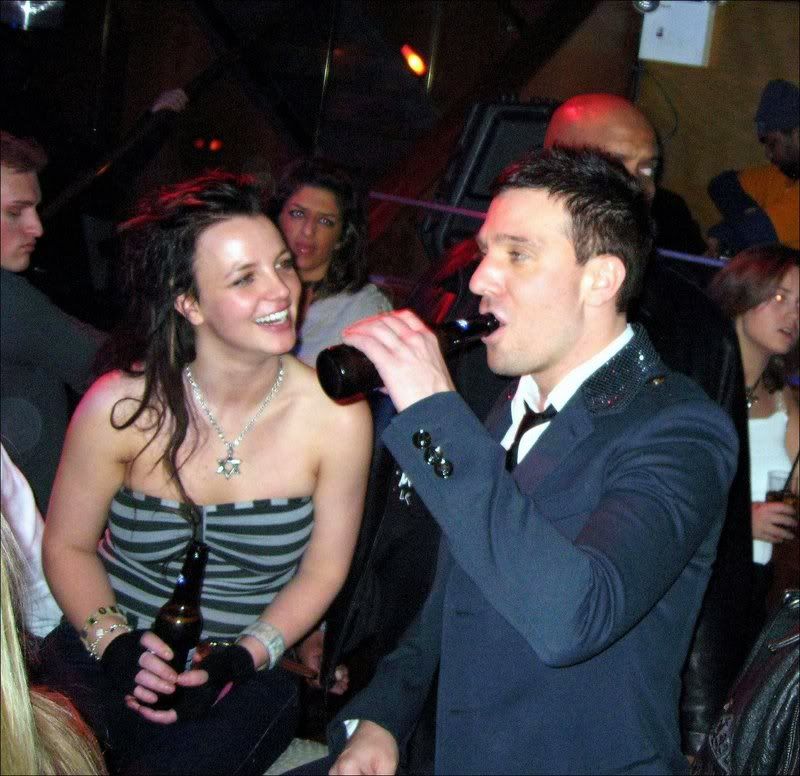 BRITC. Ignore how bad Britney looks (this was like a month before the head shaving). Focus on the fact that JC is like, chugging his beer. And his jacket is sparkly. No, it's not a costume.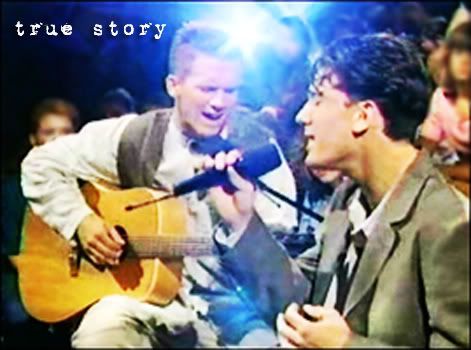 JC and Tony. No one will ever convince me these two didn't get it on.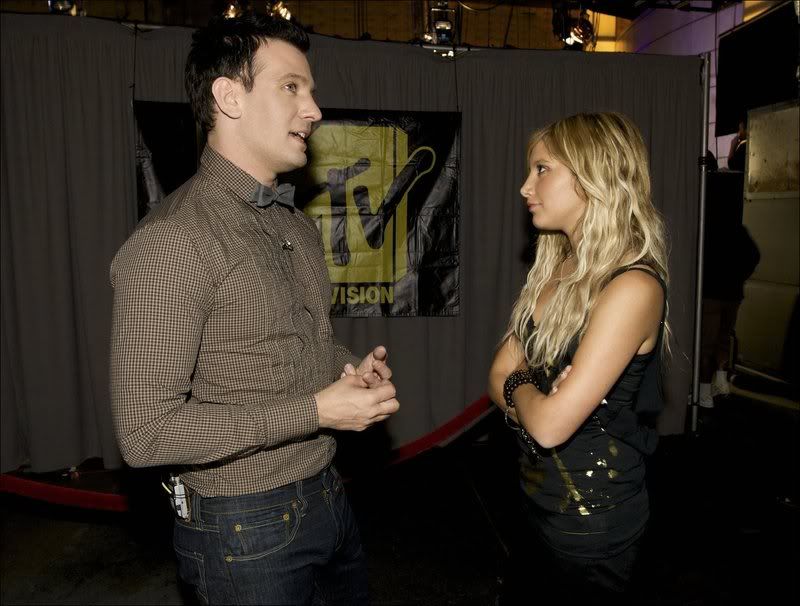 AHAHA OMG. JC and Ashley Tisdale. JC is wearing a grandpa outfit, WITH BOWTIE. Ashley is wearing her new nose. She just looks thrilled to be there, doesn't she?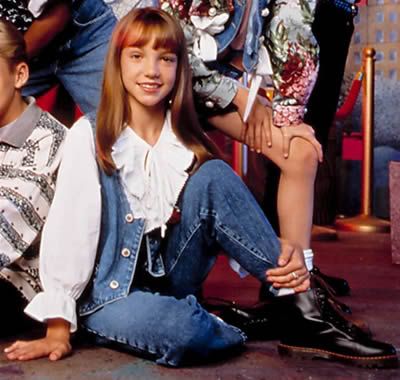 Baby Bitsy! Awww. Look, she's brunette! And cute! I almost believe she is mostly innocent.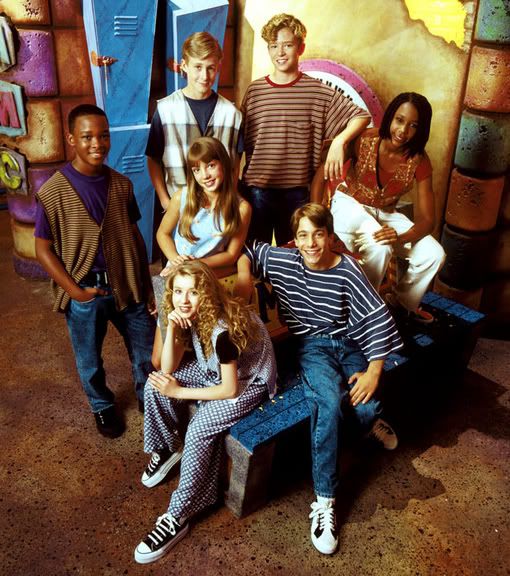 Justin's hair is so. Yellow. So we've got Justin, Britney, Xtina, Ryan Gosling, and a few other kids who never did anything. That casting director knew his shit, yo.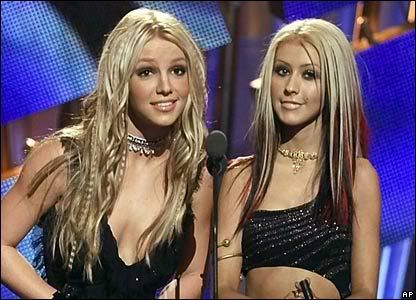 Remember that forced awkwardness? Yeah, Christina looks thrilled to be being used by MTV in that manner.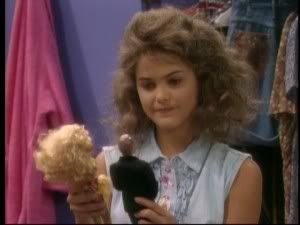 Keri Russell, you were always awesome, even in jean vests.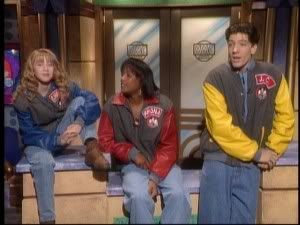 JC Chasez: obsessed with his pants since 1992.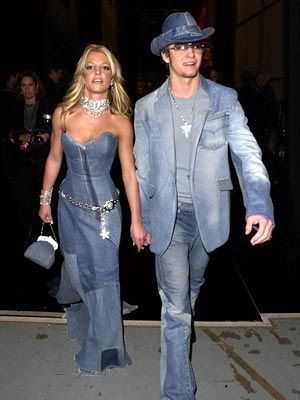 That was then.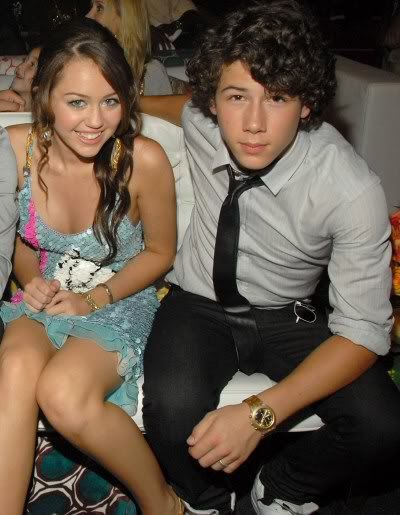 This is now. (Sort of). If Nick J. wants to follow the Justin Timberlake School of How to Go Solo, he should learn to wait until AFTER Miley cheats on him before he breaks up with her. And then get Barbara Walters to interview him and his mom. And then write a creepy stalker song that ends up being your first #1 hit and pulls your fading solo album out of obscurity so you don't have to go back to your boyband.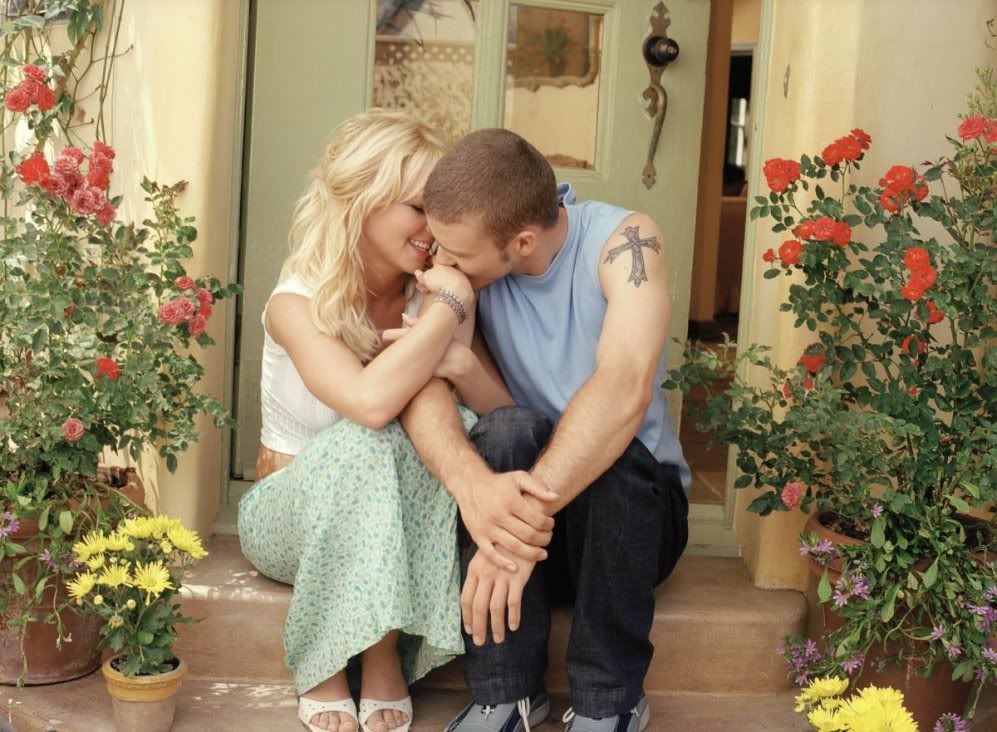 Sigh. Okay, moving on.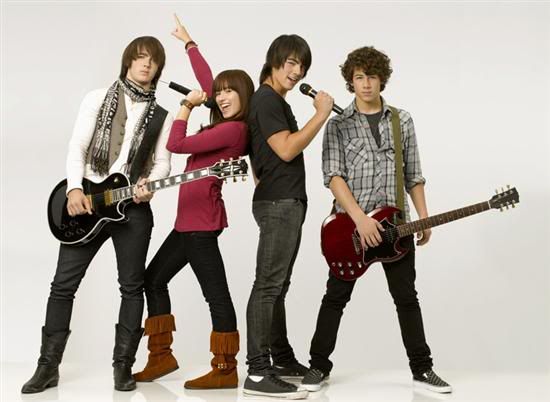 Joe, you still have your chance to be the Justin! Your hair isn't curly, but I believe in you. Demi is cute, isn't she? She could so be your Britney.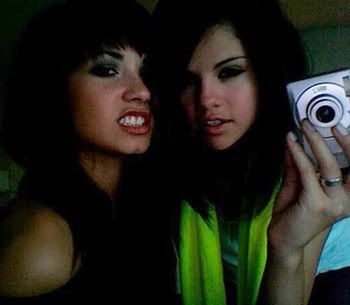 MySpace has ruined this generation of teerlove. If a photo like this of Justin and JC got out, people would be up in arms over violation of privacy blah blah.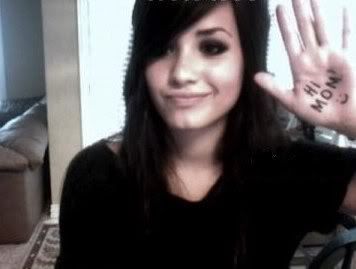 Is she wearing too much eye makeup? Because she's worried about that, you know.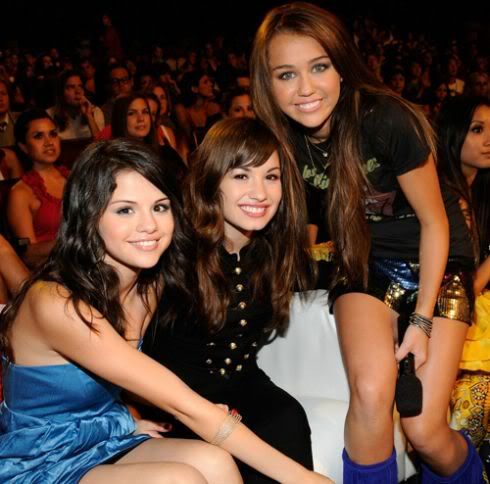 THE LADIES. Okay so. So I have this fantasy in which Demi, Miley, Selena, and Taylor Swift join forces to form this super girl group that's sort of like Jem and the Holograms or maybe Josie and the Pussycats. By day, they kick ass on the charts, and by night, they avenge wronged women with their super kung fu moves. I am not saying I want a fic about this. I am saying I want this to happen FOR REAL.

Okay, I think that's enough shame-owning for today.

OH WAIT I FORGOT ZEFRON WHAT??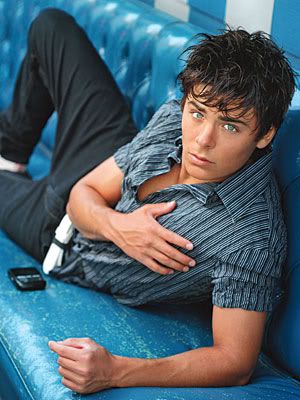 Zefron, I love you. The end.